Amitabh Bachchan on love with Rajinikanth ..
The prestigious International Film Festival of India (EFI) Golden Jubilee has started. The grand opening of Goa will continue till Wednesday 28th of this month. Union Minister Prakash Javadekar, film personalities Amitabh Bachchan, Rajinikanth and Goa Chief Minister Pramod Sawant were among the chief guests. Amitabh, Javadekar and Rajinikanth started the ceremony with Jyoti Prajna. Rajani was honored with the 'Icon of the Golden Jubilee of Effie' at the festival. Talaiva was awarded the Bigby Award. Rajani said the award is dedicated to the directors, producers, actors and technicians who worked with him. Amitabh was also honored at the ceremony.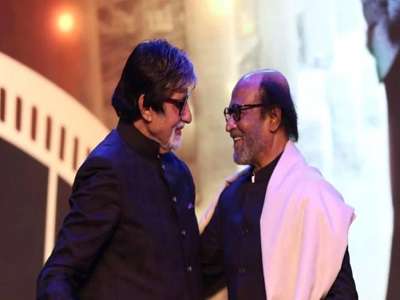 Bigby said .. Thank you to the fans who contributed to my success. In my affliction and comfort they are my vent. I am forever indebted to the love they have shown me. I don't want to pay off their debt .. because your boyfriends should always be with me. I feel like Rajinikanth is a member of my family. We advise each other. Sometimes the advice follows. A bond means the same. Rajni said life is an inspiration to everyone. Speaking on the occasion, Javadekar said that many artists from all over the world were invited to Goa to participate in the celebration. He said the event was an important venue for the film industry and film marketing. The event was attended by Rajinikanth Satimani Latha and Karan Johar.