'Junior NTR' in Jayalalithaa biopic ..?
Former Tamil Nadu Chief Minister Amma alias Jayalalithaa says biopics are ready. One of them .. Kangana Rownaut as the main character .. Actress 'Thalaiva'. AL Vijay is directing the film. Most of these .. 'Thalaivaa' movie is in the news ..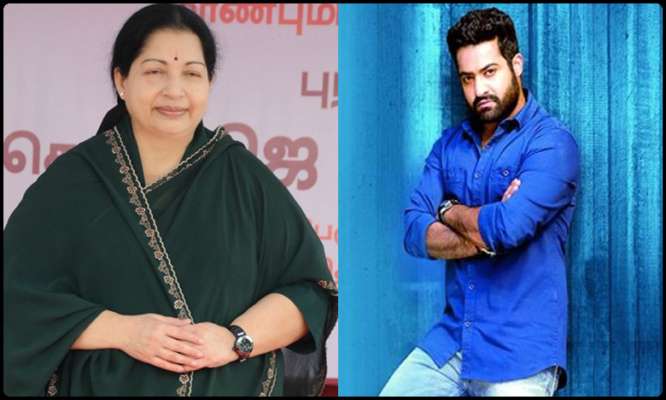 Now, another news about the film is attracting everyone. Launching a Jayalalithaa biopic is not an affair. It is difficult to show her life .. on the screen, politically and in acting. In acting, she starred in many Legendary Actors. The most important person is AP Nandamuri Taraka Rama Rao. The man who is now down for this role is the film unit that Jr. thought was NTR. Information about no answer to this .. Jr. Whether to accept NTR's role as a grandfather has now become a million-dollar question.
However, when he was asked by Jr to play the role of NTR in Savitri biopic 'Mahanati' .. he refused. Also, in several interviews already .. I will not play the role of the legendary actor NTR. See what the answer to this unit of film.