Realmy CEO is using iPhone!
Tell me who doesn't want to use an iPhone ... it's super cool to watch and kind of show off. But the CEO of a mobile company is not good. Use our phone ... A company that claims to be awesome is "not good" if another company uses a phone. In the past there have been instances where companies like Huawei have fired their employees using a different phone. Madhav Seth, CEO of RealMeIndia India, has done so. Realmy recently rolled out a new operating system for its older phones. Madhav Seth tweeted that he has released an update to RealMe 3 and RealMe 3I. That's fine, but the netizens found an interesting point in that tweet. Madhav Seth made that tweet from the iPhone. Under the tweet is a badge titled 'Tweet from iPhone'. This is the reason for their comments.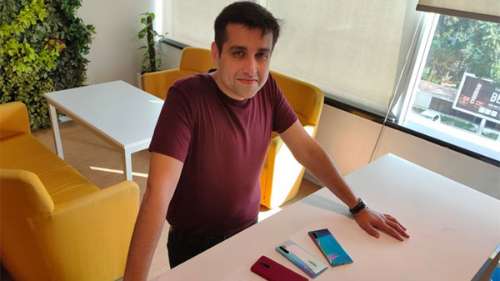 Recognizing this, Madhav Seth deleted the tweet. But those who have already taken the screen shots are circulating it online. But Madhav Seth may not have made that tweet, saying that he is a social media team. But whoever did it is not like a realm employee.
While this tweet was trending, Madhav Seth made another tweet. All the company's flagship phones appeared. "I have been using all the major flagship mobile phones for the past few days. Realmi X2Pro will soon be out of all flagships coming from us, "he wrote. But the question now asked is why Madhav Seth deleted that tweet. Madhav Seth, who always answers the questions of netizens with tweets, will have to answer this 'iPhone' question.