So, on this 'date', Maharashtra will have a great commemoration ceremony
At present, our life has become so stressful that the dose of humor is indispensable as a bit of a jumble. In a short time, the favorite event on the small screen brings a dose of humor to the ridicule for the new season of the comedy of Maharashtra. The new season of humor in Maharashtra is now in its final stages, with a sense of humor. The grand finale will take place on November 25, and it will be fun to see who will be the winning duo in this new season of comedy.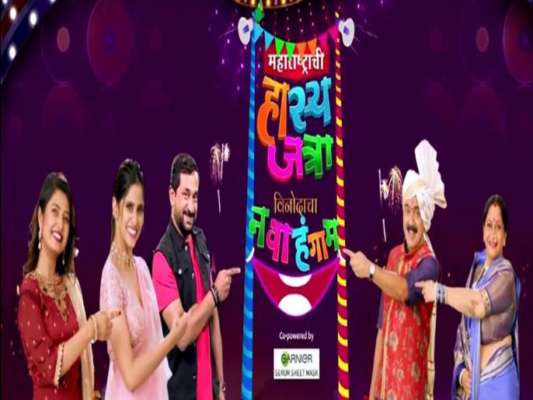 The judges of this season will be seen making jokes in the finale of the comedy reality show, which will be telecast Monday to Thursday. Drama queen Alka Kubal and Makarand Anasapure's cavalcade audience will be able to experience from the skit if they are suspected of being part of a comedy. Although the new season of comedy can be seen on Monday and Tuesday, the laughter will continue on Wednesday and Thursday along with Prasad Oak and Sai Tamankar.
The highlight of the finale will be the honor of Prakash Budhisagar, the director and producer of such plays as Lafada House, Golmaal, Conspiracy. That is why actresses Nina Kulkarni and Bhargavi Chirmule will be participating in the final.