Strike cessation .. into unconditional duties ..: Aswaththamareddy
The Joint Action Committee has announced that it has decided to call off the 47-day long RTC strike. If the government responds positively to this, the strike will be stopped and the workers will return to their duties. RTC JAC convener Ashwaththamareddi urged the government not to take any action against the workers who were on duty and to re-create the conditions that preceded the strike. He said that if there were no restrictions and restrictions, the workers would be back on duty and the workers would only sign on duty charges.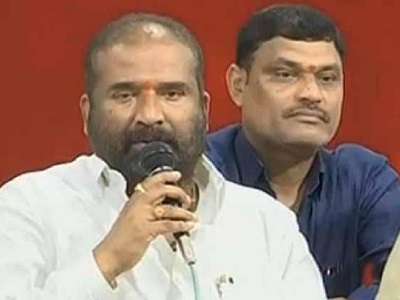 The RTC trade unions have been undergoing serious repercussions on the continuation of the strike since yesterday. The strike was reported to the Labor Court by the High Court. The trade unions are rethinking the continuation of the strike. The RTC JAC also met on Wednesday. The leaders of the meeting were closely observing the High Court's directions to the Labor Commission on the strike. On the other hand, there seems to be serious disagreements among continuing workers. The strike, which has been going on for the past 47 days, does not make sense to continue the strike. There is a kind of concern among workers over job security. It is interesting that the response from the government is now due to the workers saying it was okay to call off the strike. Many RTC workers, including the president of Janasena, have appealed to the KCR to join them on duty.